Today's post is dedicated to my husband, Jerek, and to all the other dads who have had to lay a child to rest.
There is much out there for mothers (relatively) who have lost babies. Support groups, jewelry, etc etc. The same cannot be said for dads. Most dads cry in secret, trying to hide their pain while being the rock for their partners. Men don't talk about it very much. But make no mistake,
dads hurt too.
I'll share a story of my husband's. It illustrates something that should
never
be said to a grieving father.
After our son's funeral, some friends put on a little snack lunch. My midwife was hovering over me since I was still weak from the blood loss after Freddy's birth. My husband was moving around, talking to people. One of the folks who was attending (unmarried and childless, I might add) told him that
loss did not affect fathers.
It is probably a very good thing I did not hear that first hand. I was out of tact, grace, and manners. It would have been ugly.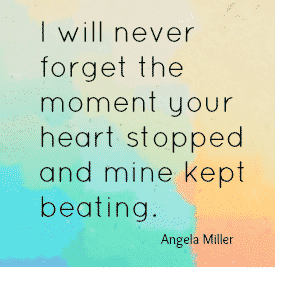 Loss affects fathers. Perhaps in some ways it is different, and there isn't the physical recovery on top of everything else, but it is still so hard for them. Men are fixers, but they cannot fix the loss of a baby. They can't take away their partner's pain.
I'll repeat myself once again.
Dads hurt too.
This poem always brings me to tears:
If any loss dads read this, please know that I am so sorry for your pain, and I am sorry for any thoughtless comments that have been made to you.